video and sound installation   |   11:52 min loop
my graduation work shown at HKU Exposure 2022
"...And what is more generous than a window?"
-   Pat Schneider 
The last two years I have lived in my caravan, and I sometimes refer to that time as the time I learned how to see. I gladly spend my time looking outside the window - looking at the sky change colour, the clouds moving by, the leaves in the trees dancing to the music of the wind. 
The value of being there, always remembering to pay attention and witnessing the ways of the world with a humble dignity, are among the things I learned the last two years.

And with that in mind, for this graduating project I wanted to create a space in which one can have the space to simply breathe, look, and sit for a moment. Let it all go, and be not in the past or the future, but just right here and now.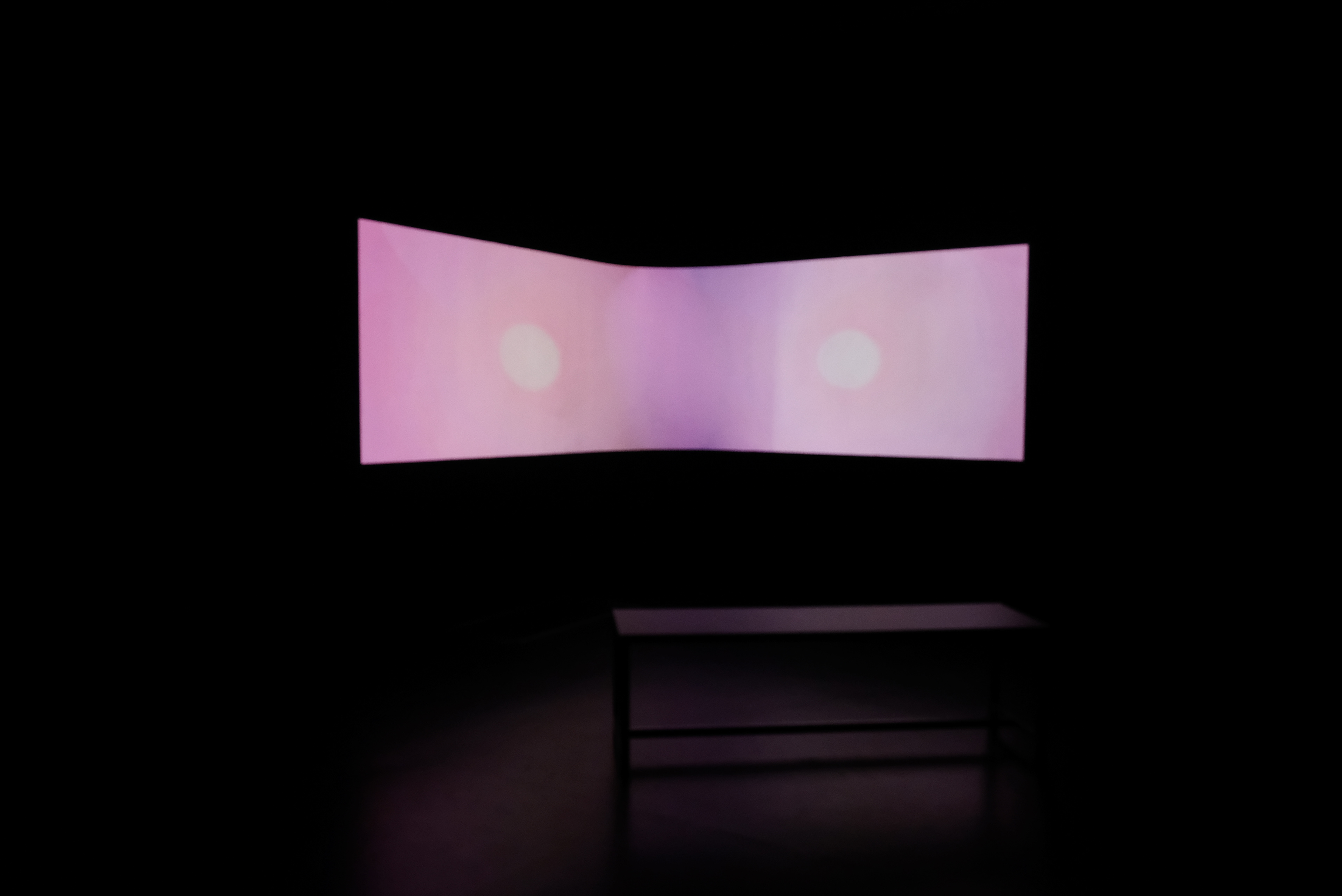 photo's by Lobke Roenhorst
"Living in her caravan for the past two years, the work of Fien Brakkee is inspired by the grandness of the sky and the vastness of the horizon. Fascinated by the idea of making something that could resemble a nothingness that is spacious, like an ether or a void, Brakkee created a time-based immersive installation that consists of video and sound.
Colors, light and sound are intense sensations. They cannot be grasped, only experienced. By using the soft colors of the sky and slow, playful movements, Brakkee composed a spacious experience. Her work forms a hand to hold and has always been a place of feeling, thinking, reflection and philosophizing.
Sigh and relax, let yourself be wrapped and swallowed by the gentle atmosphere. Embrace the moment and sensations that come and go. Enjoy the pastel pinks, blues, purples and yellows. The sky is so much more than a blue ceiling. Take a deep breath, stay a little longer, it will be worth it."
written by Milou Terpstra