Have We Been Here Before  /  To Remember,  We Will Move That Mountain
performance and soundpiece   |     1 hour 39 minutes
part of exhibition Carol Santa Fe at Utrecht Centraal Station 
performers: Emilia Veld van Nouhuys and Fien Brakkee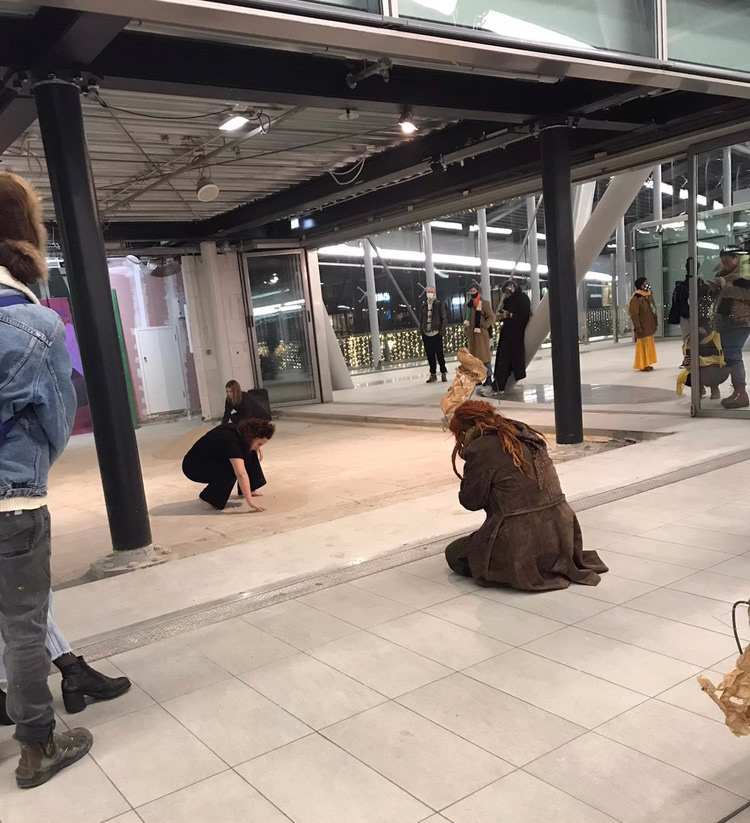 we moved a mountain of sand.
with our hands.
a performance and soundscape about slowing down and paying attention. 
through repetition we wanted to explore remembering, reflecting and the passing of time. 
in a space of rush we wished to take our time to just be.
in an empty shell of a room - concrete floor and no walls,
sand was gathered in a form of a small mountain.
a speaker in the corner of the space echoed a seemingly neutral sound,
guiding the viewer and the performer into a focus.
moving at a slow pace, we wanted to take as long as we needed to gather all the sand from one mountain and make a new one just about 2,5 meters away. at the end, we gathered the top of the new mountain and put it in a small glass bottle.